A Good Old Fashioned Restaurant,
Owned and Operated by a Noodle Factory
Soba noodles beloved by children and adults alike.
Here in Senbon-Izumi near Nijō Castle, the land is rich in great quality water, just like its namesake.
Since its opening, the soba noodles here are made from quality well-water.
Healthy soba noodles can be enjoyed by everyone starting from children to seniors.
Soba noodles are made and served everyday.
Please enjoy the delicious tastes of freshly-made soba noodles.
Relax comfortably in the spacious Japanese-style interior.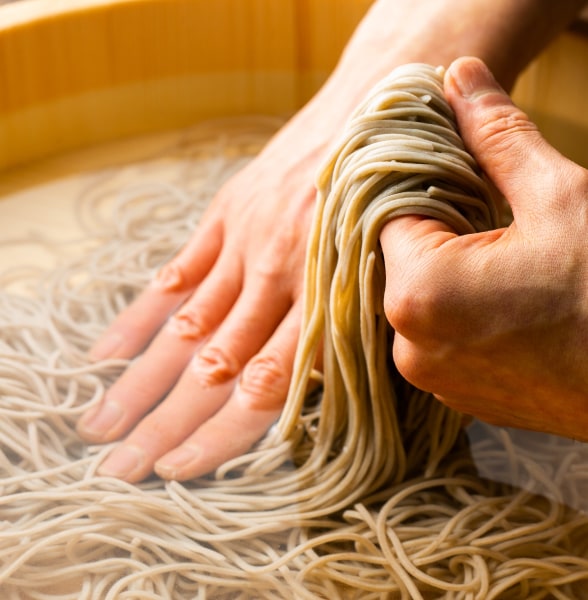 Message to our Customers.
Do you know that soba noodles are "slurped" when eaten in Japan?

Although slurping is considered as an inappropriate manners in European and western countries, since about 300 years ago our country has a culture of enjoying

the aroma of soba noodles that is similar to wine. Of course, slurping is just a way of eating.What is preferable to the customer is what's best.

Please enjoy your soba noodles as you feel fit.

We hope you would end up knowing a little bit more about Japanese culture.
About Daizen's Commitments.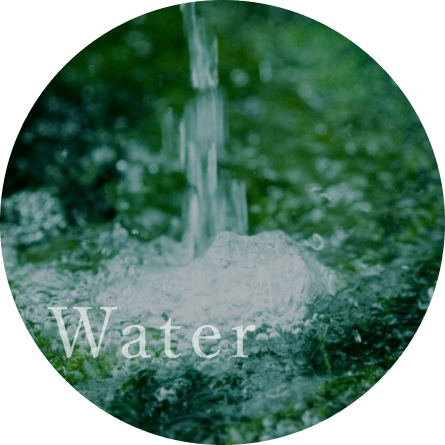 We use clean, good quality well-water.
Water is the foundation of soba noodles.

Delicious soba noodles are born here because Senbon-Izumi is flowing with clean tasting well-water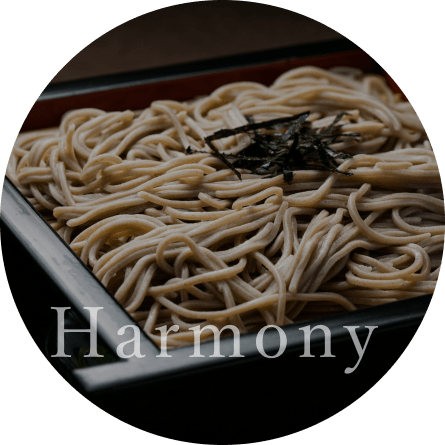 Feel and Enjoy the Essence of Japan.
The soba noodles of Daizen can be enjoyed by everyone

including the local residents and sightseeing visitors.

We hope our flavors will be memorable and

bring out a nostalgic feelings of Japan for our sightseeing visitors.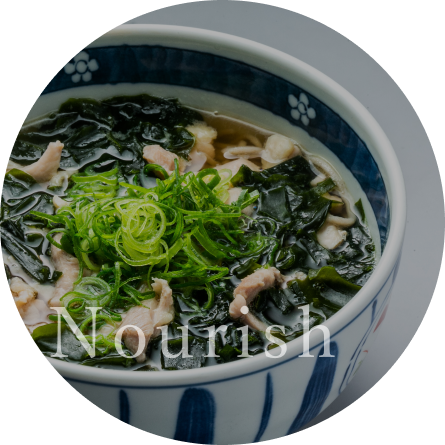 Healthy for your body and soul.
Soba noodles are full of nutritious grains

that are healthy for your body.

Effective in countering clogged arteries and high blood pressure.

One of Japan's most prominent health foods.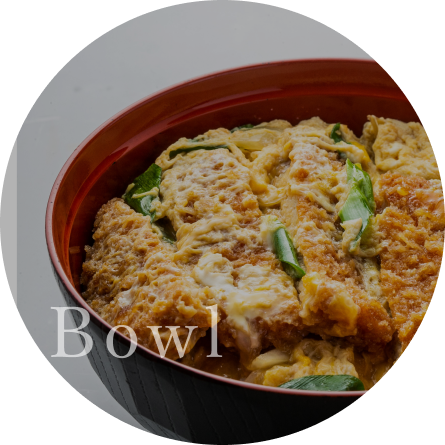 A must for a soba noodle restaurant that serve rice bowls cuisines.
In addition to soba noodles, we offer tempura,

katsudon (pork cutlet rice bowl), fried chicken set menus, etc.

Made using the dashi broth for soba noodles.
Popular dish.
Please savor the fresh, homemade noodles.

Soba noodles are made everyday at the factory behind the restaurant.

Enjoy various soba noodle options that are delicious and freshly-made.
Recommended Soba Noodles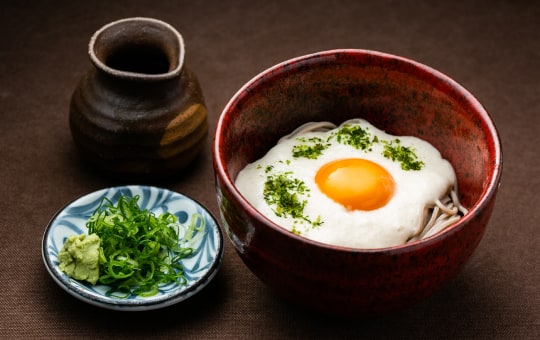 Tororo soba
Our No.1 popular dish to enjoy the umami of the dashi broth.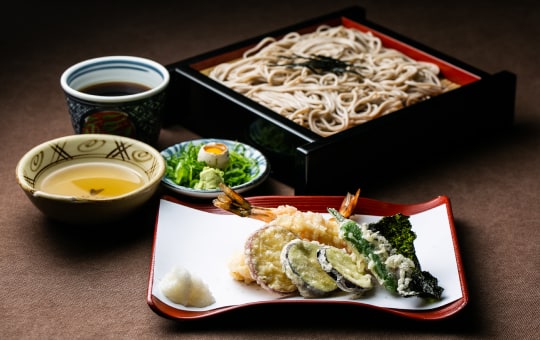 Tenzaru-soba
(cold soba served with a dipping sauce and tenpura) the classic deliciousness.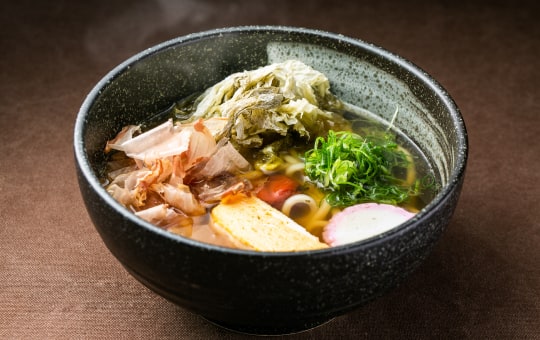 Baika udon
A popular dish since our opening to enjoy various flavors and textures.
Menu
Kake soba(Soba noodles in a hot soup.)

¥430
Zaru soba(Cold soba noodles on a bamboo colander with laver seaweed topping and a dipping sauce.)

¥580
Yamakake soba(Soba noodles in a hot soup with grated mountain yam, quail's egg and laver seaweed.)

¥800
Tenzaru soba(Soba noodles in a hot soup on a bamboo colander with tempura.)

¥1,200
Meoto soba(Soba and Udon)

¥1,050
Hokkai soba

¥850
Ebinohana

¥850
Daizen udon

¥600
Tamagotoji udon(Udon noodles in a hot soup with a simmered egg.)

¥520
Torinamba udon (Udon noodles in a hot soup with chicken and green onions.)

¥600
Curry udon(Inside Beef.)

¥700
Curry (Insaide chicken.)

¥670
Baika udon

¥640
Sima wakame udon (Insade Island seaweed.)

¥650
Kitsune udon(Udon noodles in a hot soup with deep-fried tofu.)

¥600
Tanuki udon (Udon noodles in a hot soup with crunchy pieces of fried tempura batter.)

¥630
Kamaage udon(Udon noodles straight from the pot and not soaked in cold water.)

¥580
Nabeyaki udon(Udon Noodle Hot Pot.)

¥980
※All menus, you can choose udon or soba ※Tax excluded
Recommended dish.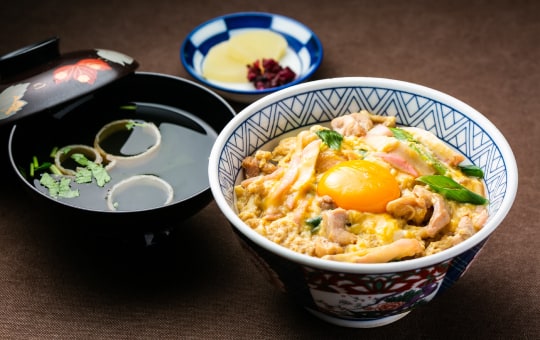 Yourou don
The dashi broth of the soba noodles are the secret to its deliciousness. The tender chicken and fluffy eggs pairs great with each other.

Rich-tasting Oyako-don (chicken and egg rice bowl).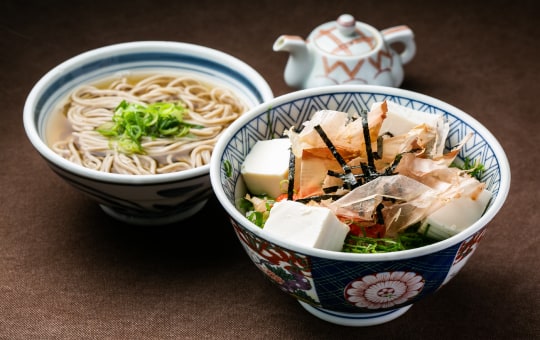 Special Set Menu, served w/ mini-sized soba noodle
Rice, chirimenjako (boiled and dried baby sardines), spicy cod roe etc.

Uses tofu from a famous shop in Kyoto.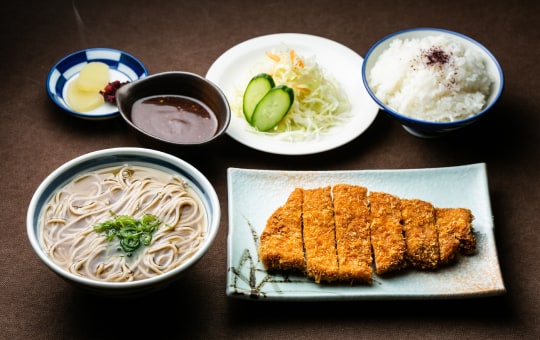 Tonkatsu teisyoku
Pork Cutlet Set Meal.

Large-sized, handmade tonkatsu (pork cutlet).

Flavor of freshly fried dishes.
Menu
Don(Rice Bowl)
Tamago don

¥550
Kitsune don

¥630
Konoha don

¥610
Yourou don

¥730
Katu don

¥930
Tendon

¥880
Tentoji don

¥930
Unagi don

¥1,500
※You can change the soup to mini soba or udon(plus¥200)
Teisyoku (Set meal)
Zaru teisyoku

¥750
Soba teisyoku

¥700
Otanosimi teisyoku

¥770
Onigiri teisyoku

¥750
Baika teisyoku

¥820
Curry teisyoku

¥880
Karaage teisyoku

¥1,030
Tonkatsu teisyoku

¥1,030
Daizen teisyoku

¥1,280
Kamaage teisyoku

¥1,250
※Extra Udon,Soba,Rice(plus¥200)
Tsukidashi(Appetizers)
Jyakooroshi

¥350
Unagi

¥1,200
Ebitenchiri

¥630
Nishin

¥500
Kamaboko

¥420
Dashimaki

¥500
Tonkatsu

¥650
Karaage

¥650
Kisetumono(Seasonal)
Reimen

¥950
Hiyashi udon

¥600
Miso nikomi udon

¥920
Daizen nabe

¥2,500
Gohan(Rice)
Shiro gohan

¥150
Kayaku gohan

¥200
Onigiri

¥150
Drink
Sake

¥500
Beer

¥550
Non-alcohol beer

¥320
Orange

¥200
coke

¥200
Desert
Zenzai

¥450
Ice cream(vanilla)

¥350
About seating.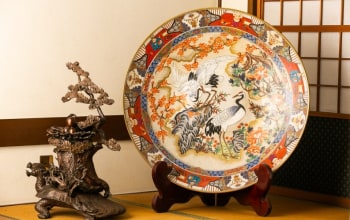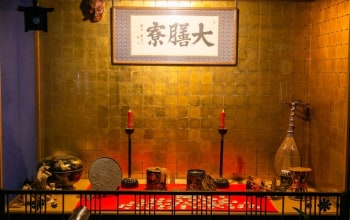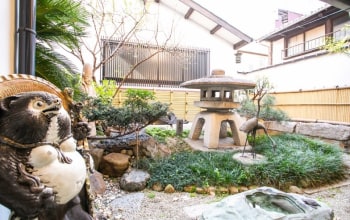 A Japanese-style environment decorated in antiques
The formal exterior may give an impression of luxury, but the restaurant is welcoming and frequently visited by families with children and students.

The spacious environment that seats 80 persons with tables and tatami floors are decorated with a variety of antiques that have been collected by previous ancestors of the restaurant.

Customers can enjoy an atmosphere of Japan that has been long lost to time.

Lunch is served between 11:00 a.m. to 3:30 p.m. Please enjoy your time here as much as possible.

Dinner is served between 5:00 p.m. to 8:00 p.m. We also offer a Udon Noodle Sukiyaki course for banquets and various gatherings.
***kottouhinn is antique***
- Each individual items have its own varied stories from various times, please view them to feel a piece of history.
- Rare and valuable antique artworks and tools.
- View of the unique designs.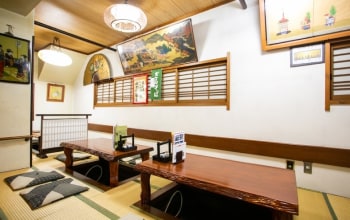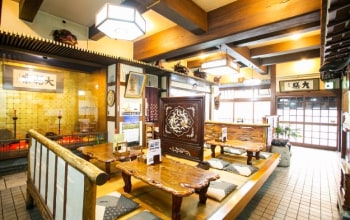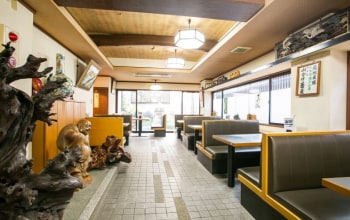 Shop Information.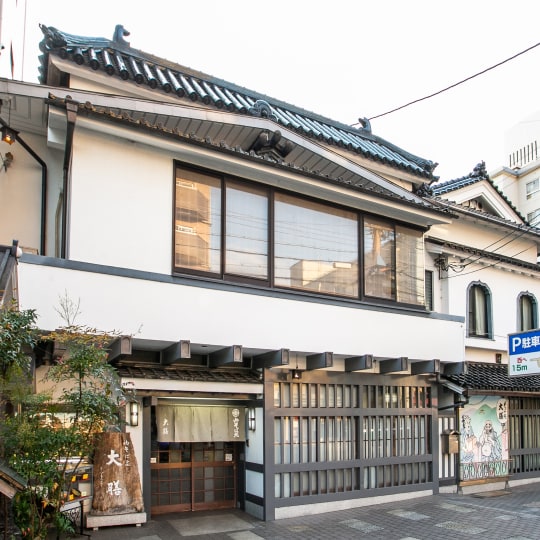 Name
Soba dokoro Daizen
Tel
075-821-0126
Address
403, Jyuyonken-cho, Senbondori-Demizusagaru, Kamigyo-ku, Kyoto-shi, Kyoto
Open
【Lunch】 11:00~15:30
【Dinner】 17:00~20:00
Close
Tuesday
Access
2 minute walk from Senbon-Izumi.
15 minute walk from Nijō Station on the Tōzai Line.